Rotting from the Head Down 03-17-17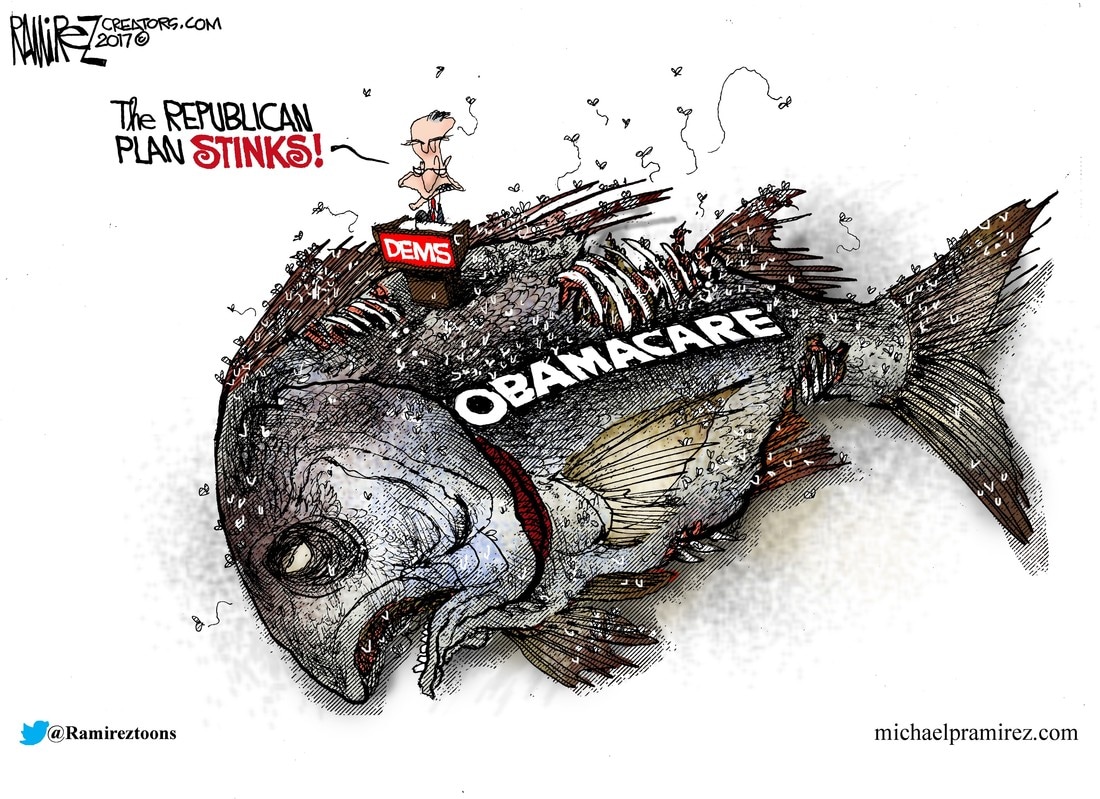 Have Democrats considered the stink of the dead fish of a plan they unanimously voted for?
For speaking requests, comments and questions, please email melissa@michaelpramirez.com
Although he travels frequently, Michael P. Ramirez works and lives near Los Angeles, California.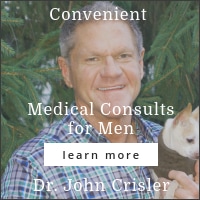 The Real World of Obamacare Repeal
by CHARLES KRAUTHAMMER March 16, 2017
NATIONAL REVIEW
The genius of the Left is to create new giveaways that are politically impossible to repeal.
The Lord giveth and the Lord taketh away, but for governments it's not that easy. Once something is given — say, health insurance coverage to 20 million Americans — you take it away at your peril. This is true for any government benefit, but especially for health care. There's a reason not one Western democracy with some system of national health care has ever abolished it.
The genius of the Left is to keep enlarging the entitlement state by creating new giveaways that are politically impossible to repeal. For 20 years, Republicans railed against the New Deal. Yet, when they came back into office in 1953, Eisenhower didn't just keep Social Security, he expanded it.
People hated Obamacare for its high-handedness, incompetence, and cost. At the same time, its crafters took great care to create new beneficiaries and new expectations. Which makes repeal very complicated.
The Congressional Budget Office projects that, under Paul Ryan's Obamacare-replacement bill, 24 million will lose insurance within ten years, 14 million after the first year.
Granted, the number is highly suspect. CBO projects 18 million covered by the Obamacare exchanges in 2018. But the number today is about 10 million. That means the CBO estimate of those losing coverage is already about 8 million too high.
Nonetheless, there will be losers. And their stories will be plastered wall to wall across the media as sure as night follows day.
That scares GOP moderates. And yet the main resistance to Ryan comes from conservative members complaining that the bill is not ideologically pure enough. They mock it as Obamacare Lite.
For example, Ryan wants to ease the pain by phasing out Medicaid expansion through 2020. The conservative Republican Study Committee wants it done next year. This is crazy. For the sake of two years' savings, why would you risk a political crash landing?
The idea that you can eradicate Obamacare root and branch is fanciful. For all its catastrophic flaws, it changed expectations.
-read more