| | | |
| --- | --- | --- |
| Official website of two-time Pulitzer Prize winning political cartoonist, Michael P. Ramirez | | |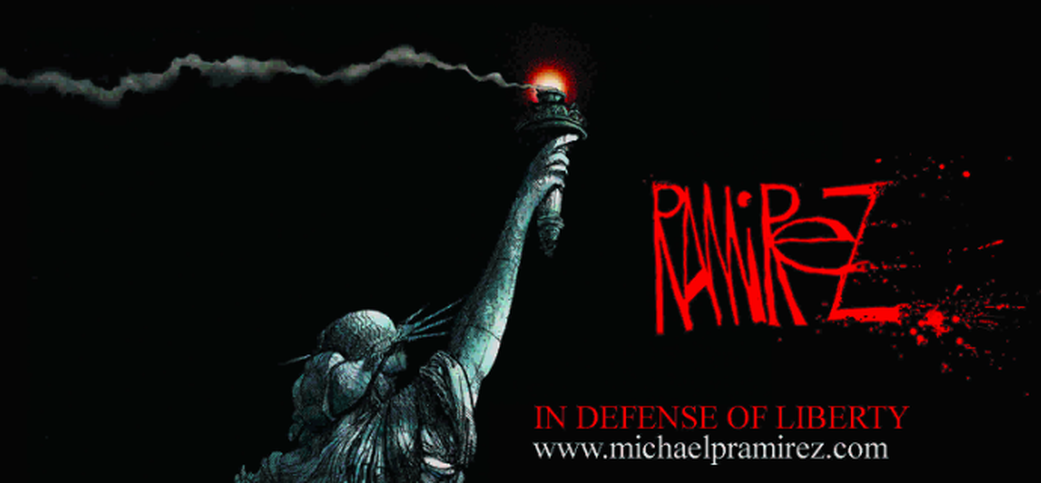 Michael P. Ramirez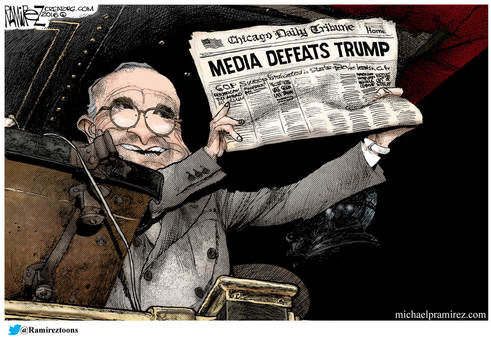 MEDIA DEFEATS ITSELF!
From the archives...Michael reminds us that this isn't the first time the press has been completely wrong, and it certainly won't be the last. As citizens, we have to be watchdogs on the media, and always be skeptical whenever we read anything.
"Media Defeats Trump" is now available as a limited print for those who would like a humorous reminder of what history tells us about our friends in the newsroom.
Fine giclee print is limited to no more than 10, and arrives with a certificate of authenticity from the studio Michael P. Ramirez. Each print is hand signed and numbered personally by Michael. Purchase
HERE
December Cartoons
News: