Sleeping through the Obama Years 05-17-17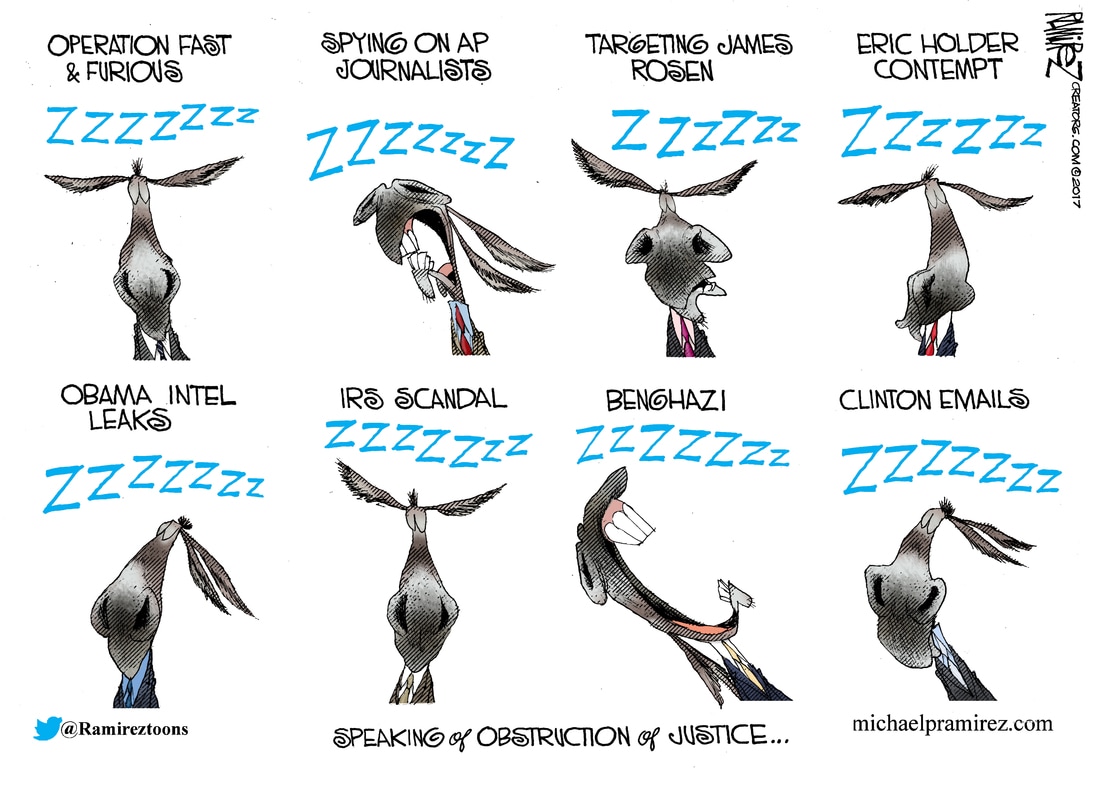 Speaking of obstruction of Justice....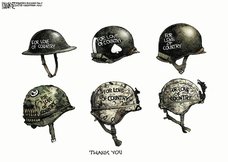 May is National Military Appreciation Month. Michael visited soldiers in undisclosed locations this past week as part of his work with the USO, but he left us with some beautiful signed prints, limited to just 100. A perfect gift for the soldier in your life, or anyone who loves our men and women of the military. Check out all the events planned for National Military Appreciation Month HERE , and click on the image "For Love of Country" to order.
related news and opinion:
Trial by media hysterics: The Trump Speculation Olympics
Posted May 17, 2017 03:03 PM by Chris Pandolfo
CONSERVATIVE REVIEW
Mainstream media can fuss all it wants. Conservative media has no obligation to join its hysterics.
Amid widespread accusations that President Trump has committed serious acts of misconduct, including leaking classified intelligence to the Russians and obstructing an FBI investigation, some members of the press are irate that conservative media is hesitant to join in with the mob and measure the length of rope needed to hang a president.
The
editorial board of USA Today claims
that conservative media would be "clamoring for investigations, if not impeachment" had "President Hillary Clinton" been accused of doing the things President Trump is accused of doing.
"Had Clinton been elected and done a 10th of the things Trump has done, the calls from the right for her removal would be deafening, louder even than the 'lock her up' shouts during the presidential campaign," USA Today writes. The editorial board accuses Republicans and conservatives of "trying to make excuses" for the president.
There's certainly truth to the claim that conservative media would be outraged had Clinton done the things President Trump is accused of doing. But the demand for
outrage now
from USA Today and others is completely inappropriate.
The mainstream media's criticism of Republicans and conservative media rings hollow because it is tainted by hypocrisy. Consider USA Today's list of grievances against the president.
read more