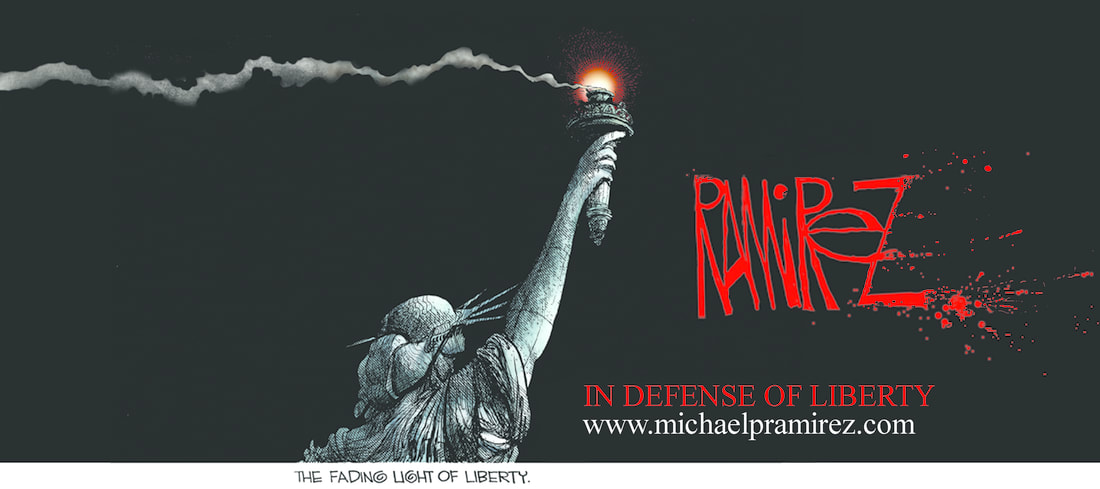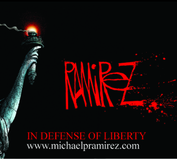 ​REV. BILLY GRAHAM
1918-2018
As I watched the solemn and dignified ceremonial procession of the plain wooden casket of Reverend Billy Graham, I couldn't help but think that it was a fitting tribute to a man who personified the love for the Lord, who introduced so many people to Jesus Christ, a man of deep faith but also of deep, deep humility.
He was a humble servant of God.
He was an extraordinary man, whose ministry had touched millions of people from around the world. One thing, among so many things that I admired about the Reverend, was his ability to reach out to all, with principle without acusation, with conviction without condemnation, with passion without denunciation, with hope and love and the desire to bring us all to God's healing touch.
The very few criticisms I read about him this week are eclipsed by a lifetime of crusading for good and God. He has been described as a bridge builder. He was that and more. He tore down the ropes of segregation and marched with Dr. King. He brought scripture to Presidents and politicians of both parties and left the politics to Caesar. In the midst of crisis, Billy Graham brought comfort and God to our nation.
He was a good man who loved God. He was a bright star shining in the heavens, and now, he walks in the radiance of God's shining love.
-m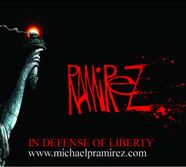 Happy Fourth of July!
July 4, 2017 by Michael P. Ramirez
HAPPY BIRTHDAY AMERICA!
​
"When in the Course of human events, it becomes necessary for one people to dissolve the political bands which have connected them with another, and to assume among the powers of the earth, the separate and equal station to which the Laws of Nature and of Nature's God entitle them, a decent respect to the opinions of mankind requires that they should declare the causes which impel them to the separation."
"We hold these truths to be self-evident: that all men are created equal; that they are endowed by their Creator with certain unalienable rights; that among these are life, liberty, and the pursuit of happiness."
With these words written by Thomas Jefferson, on this day, 241 years ago, America declared it's independence and the great American experiment has become a beacon for liberty, freedom and justice for all the world to see.
I have visited many countries around the world with tyrannical authoritarian regimes and oppression, countries like Iraq, Afghanistan, Cuba, Soviet satellites in Eastern Europe, occupied East Germany, San Francisco... and let me tell you what a privilege it is that we live in the greatest country in the world, the United States of America.
Let's Celebrate America today!!! And every day!
Teach your children the history behind this celebration - the Declaration that brought individual liberty, self-governance, and the spirit of democracy to life; natural rights consecrated by God, an enduring freedom imbued by a revolutionary spirit, liberty established with the blood of patriots and guaranteed by our constitution.
It was a bold Declaration 241 years ago, the idea that power lies in the hands of the governed and not the government, and a grand promise for those who strive for freedom today.
There are far too many who take our freedom for granted. This freedom is paid for with the sacrifice of those willing to die for a great cause. That great cause is America.
In a letter to William Stephens Smith from Paris on Nov. 13. 1787, Jefferson wrote "The tree of liberty must be refreshed from time to time with the blood of patriots & tyrants."
Let us remember those who have served and who are serving now, those patriots and their families who have sacrificed to preserve the liberty and freedom that we celebrate today.
Some believe that America is just one nation among many, many nations. They are wrong. 241 years ago, this declaration and the belief in independence set America apart from the rest of the world and today, 241 years later, America remains the extraordinary nation that rises above all other nations as an example of freedom and a beacon of liberty.
Happy Birthday America! I hope you all have a wonderful day!
Dumping Dolphins
09-12-16 By Michael P. Ramirez
​
I have to say, after the pathetic display by the Miami Dolphins yesterday - and I'm not just talking about their usual pathetic play on the field, but rather, the silly seated protest during the national anthem - I am sad to say, the time may have come to finally hang up my fins.
To be completely fair, I must confess, I actually stopped watching professional football almost two decades ago... Don't get me wrong, I am still a longtime Dolphin fan... It's just they haven't played professional football since 2002.
I remember the golden days of the Dolphins, Don Shula and the '71, '72, '73, '82 and '84 Super Bowl teams, the two Super Bowl wins. The '72
perfect season, 14-0! The no name defense directed by Bill Arnsparger and led by Nick Buoniconti, with Bill Stanfill, Manny Fernandez, Dick Anderson and Jake Scott. The power offense fueled by Larry Czonka, Mercury Morris and Jim Kiik, and reinforced in the air by Bob Griese and Earl Morrall, to Paul Warfield, Howard Twilley and Marlin Briscoe.
The post WFL
reconstruction with the Killer Bees led by Bob Baumhower, Doug Betters, Kim Bokamper, Charles Bowser, Bob Brudzinski, and the Blackwood boys.
The Marino era and the air attack
led by the incomparable Dan Marino and the dueling Marks, Mark Clayton and Mark Duper, with supporting roles by Nat Moore, Jimmy Cefalo, and Jim Jensen and then the defense with Zach Thomas and Jason Taylor.
Awe, the good old days... It was a time when Dolphins made a bold statement on the field instead of on their butts.
And now, the current era.... Sitting on the bench during the National Anthem. If it wasn't for the what our National Anthem stands for, most of these guys deserve to be permanently sitting on a bench. Pathetic.
I'm all for anyone exercising their constitutional right all they want. I'm a big proponent of the first amendment. We've discussed the idea that stupid people have to the right to be stupid. It's what makes America great. But enough about the election.
These players are celebrities. They have access to media all the time. We are used to them mouthing off on and off the field, in front of cameras and prosecutors. They have a right to do so, even during the national anthem.
But the national anthem represents all the rest of us. Have some decency and decorum.
I know you're a bunch of pampered quadrillionaires and it is so difficult to fight the oppressive nature of not having all the green m&ms sorted out of your snack packs while you luxuriate in your private jets, hot tubs and opulent hotel suites. The wrong caviar? I understand. Such oppression.
Our eyes and wallets are what pays your salary. You want to disrespect us? Let's return the favor.
Remember, the NFL ruled against the Dallas Cowboys cannot honor fallen Dallas officers, they have threatened to fine players for wearing 9/11 tribute gear. Yet, they allow this shameful display.
If the NFL does not want to honor our National Anthem by allowing players to continue to display such ignorance and show a total lack of respect to the American people and our great country, then let's take a pass on watching the NFL.
You see, the NFL could easily ban this contemptuous behavior - the sitting during the National Anthem, not the pathetic Dolphin performance on the field. Fine them. Let the players put some real skin in the game.
If you want to be disrespectful to our country, to our flag, to your fellow citizens, to your fans, then put your money where your big fat.. er, mouth is. I'm sure these overpaid celebrity athletes can afford it. The money can go to charities that are actually doing something more than sitting down
to help blighted communities.
Then everyone can return to watching professional football. The players can defy the NFL rules and continue to protest and we can all continue to say they're a bunch of spoiled rotten babies but at least appreciate that
they must really believe in their protest to shell out that kind of dough or more likely, continue to think they get paid way too much for far too little. Communities will get an infusion of well spent and well needed money.
I'm sure the Lamborghini dealerships, bling shops, bail bondsmen and defense lawyers will be in a state of mourning.
I'll turn the TV back on, I'll put my Dolphin jersey back on and.... I'll continue to skip watching professional football.
Like every Miami Dolphin fan, I haven't watched it for years.
-m
Sit Down 08-29-16
By Michael P. Ramirez

It always amazes me when people seem to confuse the right to make a statement with the right to be insulated from the reaction to their actions. Take for example, 49ers quarterback, Colin Kaepernick, who recently sat down during the playing of our National Anthem. There is no question, he has every right to do it. But Newton's third law of physics applies here:
For every action, there is an equal and opposite reaction.

Americans, in response, have the right to sit at home when asked to stand in line to support him or the 49ers. Just as Colin has a right to make his statement, Americans have a right to disagree with him, to loathe his actions and to use their pocket books to complete their statement of disagreement.

I will stand up for that.

Colin has every right to sit down. Just as he has the right make up some lame excuse for his gesture. Colin seems to believe that America is a land of oppression and police abuse. Unfortunately for Colin, the facts contradict his statement.

The majority of Americans that die from police abuse constitute a very small number and are mostly whites. The vast majority of blacks that are killed in homicides are by black on black crime. The percentage of incarceration of minorities is due to the larger percentage of crimes that are committed by those groups.

Perhaps someone should ask Colin if the record number of homicides in Chicago are the result of police abuse.

Some ESPN columnist seems to think he is courageous.

Real courage is the Dallas Police running towards gunfire to protect fellow citizens.
Real courage is putting on a uniform for more than one day and going to work with the real possibility of not coming home because you can be killed in the line of action trying to protect citizens.

Real courage is doing that every day in some of America's most dangerous places to serve the public and for a tiny percentage of what high-priced professional athletes make, in communities that I am certain Colin Kaepernick does not live remotely close to.

There is no question that racism still exists in America and, unfortunately, the racial climate seems much worse today, after 8 years of progressive policies under the current administration. But last time I checked, the president of the United States was an African American. The head of the Justice Department was an African American. In a 2012 article, six of the top ten highest paid NFL players on the Forbes list were African American. In the 21st century America, racism is represented by the fringe of our society and that constitutes a small percentage of the whole.

In America, everyone has the right to say and do stupid things, just as people have the right to say Kaepernick's action, is a self-serving gesture by a player who is failing to win his postion and utilizing some desperate tactic to seek attention.

Compare Colin's actions with the recent actions of U.S. Olympic Bronze Medal Pole Vaulter U.S. Army Reserve 2nd LT Sam Kendrick. Sam Kendrick stopped, dropped his pole and stood for the Star Spangled Banner at this year's Olympic games in the middle of competition, to honor this country that has afforded its people liberty and freedom.
As a reservist in the military, Sam and his fellow soldiers have witnessed firsthand, real oppression. They know firsthand, the price of freedom.

But Sam was not trying to draw attention to himself.

Perhaps Colin needs to visit countries that do not have the freedom that some spoiled multi-millionaire athletes apparently take for granted.

America is great because we have the freedom and liberty to follow our dreams, and the freedom of self expression. Our national anthem is deserving of respect because it represents this great country that protects the freedom to stand up or sit down for what you believe in.

Part of that freedom is the right to make stupid gestures. Just don't be offended when people call you stupid.

There is a quote often attributed to Lincoln which Colin may want to consider in the future...
Better to remain silent and be thought a fool than to "sit down" and to remove all doubt.
-m
TWO-FER coming up:
These days I am more of a glorified stenographer than an editorial cartoonist. I suppose it is a sad reflection of the state of politics these days. My biggest problems is having TOO MANY ideas and not enough time or space to execute them all.
That poses another problem... which idea to finally go with.
The last couple of weeks, with both presidential conventions, it seemed like I was coming up with an idea a minute. At one point, because of my inability to decide which cartoon ideas to go with , I almost posted all the ideas [
on FB
] to let you all decide which ones you liked the most. Unfortunately, that in itself, would have taken up too much precious time, so, I ended up leaving many, many ideas left on the drawing table.
Such was the case of the Rio Olympics and the stories of raw sewage in the waters and ZIKA viruses, the threat of violence from crime and terror. Well, again too many ideas and not enough time.
So, I came up with two equally good ideas on the same subject - each dealing with the intricacies of the subject from a slightly different perspective.
So, I drew the one I initially liked and then decided I liked the other one better.... So, you have them both.
One deals more with the overall hazards of the Olympic games and the other, reports of pollution and fecal waste. So, I hope you're not having breakfast right now. I will post them both in short order.
Stay 'Tooned.
Best,
-m
A Tribute to a Friend by Michael P. Ramirez -with an update below*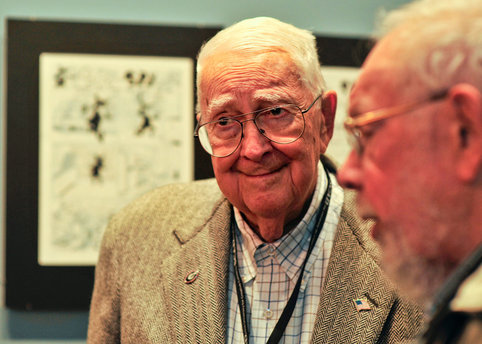 July 28,2016
I mourn with a heavy heart the passing of my dear friend,
MAD Magazine cartoonist Jack Davis.
Jack was one of my heroes...
Not because Jack Davis was one of the greatest cartoonists who ever lived. He was. Jack would never say that about himself but Jack could draw anything.
Not because he was one of the most famous cartoonists in the world. He was. Jack's work was featured on books, on the cover of every major magazine, on movie posters, on television, in sports arenas and everywhere you could print a cartoon on. Jack just called it work.
Not because Jack Davis was one of the founding cartoonists for MAD Magazine or the fact that his work in MAD was brilliant and unique which made him one of the most influential cartoonists in history. He was. You can see Jack's shoes in the cartoons of cartoonists from every region, across the world.
Jack was my hero, because he was one of the warmest, and most kindhearted human beings, and one of the most talented and humble men I have ever met. His roots were firmly planted in Georgia. He was conservative and soft spoken, and generous and kind. Jack epitomized the southern gentleman.
I met Jack when I became a member of the National Cartoonists Society. I was just one of his adoring fans but he was so generous with his time and we quickly became friends.
I had the good fortune to go on a USO tour with Jack to visit our wounded troops in Landstuhl Regional Medical Center in Kaiserslautern, Germany. He was a comfort to the men and women we visited. It was hard to believe that one of the world's most famous cartoonists in his eighties would have the time to visit our soldiers but Jack made the time.
And the USO schedules are pretty rigorous. They use every minute. We had flown to DC to fly to Germany. Upon arriving in DC we immediately went to Bethesda, Maryland to visit the Walter Reed Medical Center. After spending an afternoon and evening there, the next stop was the airport and a long flight to Germany. Upon arriving in Germany we went directly to a USO dinner and then to our sleeping quarters for a brief rest and then a 7 AM wakeup call to board the bus to depart for a full day of hospital visits, meet and greet events and visits to the USO centers.
This was the routine every single day.
I was doing my best to keep up with the schedule and I was in my forties. Jack was doing this in his eighties, he was always in good cheer and he was always one of the first on the bus every morning.
Jack was a national treasure.
Jack was a patriot. He served in the Navy. He loved those who served our country because he knew first hand, that there was a price for our liberty and freedom.
Jack loved America and America loved him.
I was lucky enough to be selected to be the Jack Davis Distinguished Visiting Artist in 2011. My bronze trophy, a giant Jack Davis shoe sits proudly in my studio, where I can glimpse it every day. It is a reminder of my friend, a legend, who made me laugh, who made me look in awe at the magnificence of this work. I will always remember him as that humble man from Georgia, who made the world laugh and inspired me and generations of cartoonists for years to come.
I hold this sculpture in my lap as I write this tribute to my wonderful friend and I will miss him.
America will miss him.
He will always be my friend and I will always be his fan. He will live on through his volumes and volumes of incredible work. I was going to say cartoons but really, what Jack Davis did was art.
Jack, may God welcome you and watch over you my friend and may God comfort those you have left behind.
-m
Update:
JACK DAVIS AWARD
I had mentioned winning the Jack Davis Award, and I have to tell you, it is one of my favorites and one of the awards I am most proud of and honored to have, not only because it is so cool but because it is named after one of the all-time greats, legendary cartoonist Jack Davis... and it is really cool.
Holding it the other day brought back a flood of memories. The fact that Jack was my friend, is pretty darn cool. God Bless you Jack.
It is a brilliant bronze sculpture and a three-dimensional re-creation of one of Jack's famous shoes. The detail is amazing. A few of you have asked to see what it looked like, and I think Jack would love to have it shared with you all, so here it is....
The Jack Davis Visiting Artist Award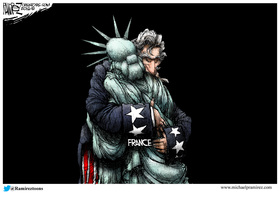 By Michael P. Ramirez
July 26, 2016
Once again, the vile and wretched refuse of mankind have attacked the innocent.
​
Our prayers go out for the families of Father Jacques Hamel, and the nun who is fighting for her life. We pray Our prayers go out for the people of
​France and for people everywhere who have fallen victim to these heinous acts of terror.

The terrorists who continue to commit these brutal acts, attacking an 84 year old priest and a nun, demonstrate what they truly are, cowards, who prey on the weak, helpless and defenseless.
​
As I have written before, these tragedies expose "those who subvert religion to justify brutal acts of barbarity. Only when the world can see these animals for what they truly are will the world unite against these emissaries of death and destruction."

But before you can go after evil, you must define it. It goes by many names; ISIS, ISIL, lone wolf, DAESH... but they all share one thing in common, the celebration of death in the name of radical Islam.

We pray for those who have been touched by terror.

We pray for governments, obliged to protect their citizens, to have the knowledge, determination, and the courage and fortitude to intercept these murderers and prevent acts of terror, but most importantly, we pray that they have the will to eliminate this cancer before it spreads further.

It will take more than a loving embrace to do this or a continued allegiance to artificial boundaries of hypersensitivity. It will take the resolve of people.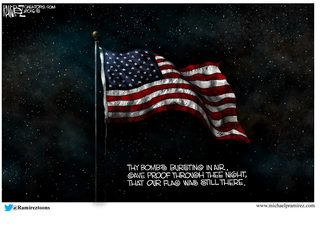 By Michael P. Ramirez July 22, 2016

I think it's time to clear the air. For those of you who still don't seem to understand my job, let me make it perfectly clear... I do not work for a political party. I work for America, it's ideals and our constitution. It's not my job to be the cheerleader for a party, or an individual. It's my job to protect America and defend its principles. And frankly, I don't care if you agree with me or not.

As an editorial cartoonist, I have a consistent record for over thirty years as a constitutional conservative, a free market capitalist and defender of America and its ideals.

America is great. America is an exceptional nation and a beacon for liberty. I believe, absolutely, in this grand Republic. It is the greatest country in the world. But the strength of America and the solutions for America, lie in its people, in our foundation of liberty and freedom, and not in one individual or the government.

America has lost its way because we have abandoned our values and principles. We elect those who believe in nothing, who routinely compromise their principles for political expedience and negotiate away our ideals. I refuse to do that.

We have lost our way because we have allowed progressive re-engineering of our values and the re-writing of our history by allowing progressive institutions to brainwash generations through education, popular culture and the media.

America has lost its way because there are far too many who believe government is the solution rather than the problem, far too many who have traded their liberty for subsistence. As de Tocqueville once said, "The American Republic will endure, until politicians realize they can bribe the people with their own money."

America has lost its way because there are far too many that believe government creates jobs. Government does not create real jobs. Liberty creates jobs. I was in Berlin before the wall came down and I was there a year later when freedom rebuilt that city and allowed it to flourish.

We have lost our way because far too often, we compromise and adhere to the current of populism and conventional thinking because navigating through the flood of accommodations and going with the flow is often easier than doing the right thing.

We have lost our way because there are too many who are too willing to accept a half loaf because it is free, when with some hard work and faith, you can feed thousands from a few loafs.

Someone has to stand up for the truth.

The depth of these problems will not be easily resolved by a superficial emotional reaction or hollow promises, no matter how great the uproar. It requires a far more substantive solution, a return to what our founding fathers believed in, the uniquely American ideals and values.

For a Republic to survive, it must be built on a bedrock of virtue. Our country is exceptional because these liberties handed down from God are protected by constitutional principles.
So if you're looking for a party lackey or media bootlicker, there are plenty of those around. Please take your pick. You will not find him here. I support America and its values, I have criticized both Republican and Democratic administrations in the past when the media refused to do its job. I have criticized both foe and friend, when it was needed.

While friends may disagree from time to time, don't ask me to compromise my values or beliefs to accommodate your lack of faith and fortitude. I believe in America. I believe in its people. America is a great country and it will find its way.

I may be wrong. I have certainly been wrong in the past. I am humbled by it, try to learn from my mistakes and I am willing to freely admit it. But I work hard to substantiate my point of view and to insure my instincts are validated first, rather than emotionally react to events. Life and thought is an evolutionary process, but morals, ethics and integrity are principles that should not be malleable.
​
I will continue to do my job, to do what I think is in America's best interests and I will stand alone if I have to.
Best wishes,
-m


TRIGGER WARNING, May 6, 2016
TRIGGER WARNING:
A clarification and an explanation of what my job is...
I'm not a populist. I am an editorial cartoonist. My job is not to mollify or pacify you. My job is to tell the truth. My job is to analyze the news, decipher policy and expose those who are cloaked in pretension.
I'm not here to make humorous anecdotes about politics or silly superficial jokes about current events. If that's what you want, then go to the Daily Show or Saturday Night Live.
I am an editorial cartoonist.
I am not here to entertain you. I am here to inform you.
Editorial cartooning is about making serious points about serious issues. I do not care if you agree with me or not. It is not my job to be agreeable or politically correct. It is my job to be Constitutionally correct. It is my job is to tell the truth... as I see it, and I will continue to do so.
There are those who criticize Washington DC because it is occupied by people with no real beliefs and because of the lack of virtue and principles. I am one of those. There are far too many deals being made at the expense of the people, at the expense of our country.
But now, some of those same people who have been complaining the loudest have chosen to continue down the same path. I've heard from many of you.
To you, I say, enough.
Enough of the effort to try to bend my will. It will not bend. It is based on a foundation of principle.
To you, I say, enough with the negotiations and the compromises. America doesn't need compromise. America does not need another negotiator. America does not need negotiation, it needs to adhere to its founding principles.
America needs someone who is intelligent and virtuous, someone who respects the constitution, someone who is articulate beyond mere sloganeering, someone who has integrity and values, and someone who is just.
America needs someone who has a foundation of beliefs built on our constitutional and founding principles and the will to stick to those principles.
Those principles are not be up for negotiation.
To restore our Great Republic, America needs someone who knows what made America great in the first place, not a celebrity apprentice. Having the acumen for institutional leadership is not enough, both Mark Zuckerberg and Warren Buffet are two very successful businessmen and neither would be my choice for president. They have to have familiarity with the principles that makes America great.
It is the people - not a person, not a party and not a government, that makes this country great.
Let me be crystal clear. It is a hollow victory if you lose what you sought to win.
I'm not a populist. I have a set of principles that I believe in and I'm unwilling to accommodate those who are willing to compromise their values. I will continue to do what I do best... Tell the truth.
We may not agree on who that person is... I do not think America needs someone who bends to the will of the moment. Perhaps, I am wrong. Unlike others, I can admit, I have been wrong before. It is a virtue and a validation of your honesty to admit the error of your ways. As a Chinese proverb once said, "A wise man knows he knows little."
I hope that I am proven wrong but a person's past history and behavior usually reliably determines their future. Barack Obama told everyone who he was before he was elected, to those who were willing to listen.
While I have been one of the loudest voices demanding a border and rejecting those who have broken the law, unlike some of my friends, I believe America has more at stake in its future than the single issue of immigration and a broken border. It is an issue of national security and it will be fixed. It is a false narrative that it was somehow magically resurrected in this election.
Friends can agree to disagree, but by now, you should know exactly where I stand. I'm not hiding behind a bunch of contradictory statements. My beliefs are there in my cartoons for all the world to see.
And while we may disagree, we should all strive for the same vision, a country based on our founding principles and the return to those constitutional and American values that made this country truly exceptional.
One of the primary constitutional moorings is the right to disagree, the right to say what we believe in. I will continue to exercise that right.
Someone needs to stand up for America, and nothing you say will keep me from this duty.
If you don't like it, than I urge you to retreat to your "safe space." You can take this as my trigger warning....
Sometimes the truth hurts.
Best,
-m
A Letter From Michael, May 2, 2016
It's with great sadness that I announce the end of the Investor's Business Daily daily print edition and the end of a great editorial page, as you know it. I am proud of the work that we've accomplished over the last ten years that I have been co-managing the page and the many years before that.
Wes Mann & company have constituted the finest editorial team- one that delivered real news and real issues without the filter of political correctness. It was a beacon for the truth
. I was proud to work with them and our page will be missed, at a time when it is needed the most.
When I came on board at IBD, I promised Bill O'Neil two things: I would elevate the visibility and influence of the IBD editorial page to the most influential political movers and shakers in the country and I would win him a Pulitzer Prize. I am proud to say that I accomplished both of those goals.
I thank Bill for giving me this great opportunity.
I can only say I learned so much from our thoughtful, knowledgeable and intrepid staff. It was a team of original thinkers with a great depth of knowledge, brilliant and fearless.
I am so proud that I won my second Pulitzer for the IBD editorial page. They are some of the finest journalists I know. It was a pleasure beginning each day with them. I don't think I ever had so much fun going to work each and every single day. I will miss it.
It is the end of an era but the beginning of a new chapter. I will keep you all posted.
Today is my last day my cartoons will be posted on the IBD website.